Hey everyone. Been awhile since I wrote a journal, but thanks to "Mortal Kombat X", fighting games are once again on my mind (I wrote a journal a couple of years ago that paired up different fighting franchises). That being said, I thought I'd share my idea for a reboot of one of my faves from back in the day: PRIMAL RAGE!
Before we get into the reboot, a little background: "Primal Rage" was a fighting game done by Atari in 1994. It was basically a hybrid of the immensely popular "Mortal Kombat", crossed with the fantasy films of Ray Harryhausen (and the game animation was even done with stop-motion). The plot amounted to a meteor crashing into Earth, and releasing the 7 Draconians, divided into two factions, the Virtuous Beasts and the Destructive Beasts, who fought over dominion of the new "Urth" in the wake of the apocalypse that freed them. For the Virtuous there was Blizzard-the frosty God of Good and leader of the Virtuous, Sauron-the ravenous God of Hunger and a more neutral character than the other Virtuous, Talon-God of Survival, and Armadon-God of Life. For the Destructive, there was Diablo-the fiery leader and God of Evil, Vertigo-the slithery Goddess of Insanity, and Chaos-the vile God of Decay, who was the only god to once be human. The game became a hit, but for whatever reason didn't have quite the same following as MK or Street Fighter. It still remained, nevertheless, unique.
A sequel was planned for release in 1996. The plot would reveal that inside the meteor that freed the Draconians lay the skeletal Dragon of Death, Necrosan. Trapping the gods to where they could no longer fight for supremacy, Necrosan set out to conquer the "Urth". In retaliation, the Draconians chose one person from each of their groups of followers to become an Avatar, a powerful being who could occasionally summon the power of their god and become them. There was Kaze the samurai, for Blizzard. Arik the Conan the Barbarian-esque warrior, for Sauron. Keena the clawed fighter, for Talon, and Tor the armored mace-wielder, for Armadon. For our Destructive Beasts, there was the bladed Sinjin for Diablo, the priestess Malyssa for Vertigo, and witch doctor Shank for Chaos. A new Virtuous Beast was added to the roster too: Slash Fang, God of Combat, his avatar being the martial artist Xiao Ming.
Slash Fang & Necrosan by Scatha the Worm:

For whatever reason, Primal Rage 2 wasn't received too well before its intended release, and was ultimately scrapped. However, two prototype game boards/cabinets were created, only one of which is believed to still exist, and resides at the Galloping Ghost Arcade in Brookfield, Illinois, available to play for customers.
A novel based on the plot of Primal Rage 2 was also released in 1997, by John Vornholt:
Given all that information, I think it's time we see this baby brought back. If I had any say on how to reboot it, here's what I'd do:
1. Combine the plots of Primal Rage 1 & 2. Have the gods awaken, begin their fight for supremacy, and then realize that they have a bigger enemy to deal with: Necrosan, the God of Death.
2. Make the Avatars the human forms of the gods.
3. Give us some new characters. A Primal Rage contest was held on DA some years ago, and a bunch of cool new characters were designed. I'll be featuring most of them here. (Artists all credited of course)
Now, as for how the Draconians should look in this update, I defer to Mr. PioPauloSantana:
piopaulosantana.deviantart.com…
Blizzard

Sauron

Diablo
(A Carnotaurus instead of an Allosaurus/T. Rex)
Talon
(Now female, since his avatar was a woman, Keena)
Chaos

Vertigo

Armadon

Imagine those designs brought to life with graphics akin to
Primal Carnage
: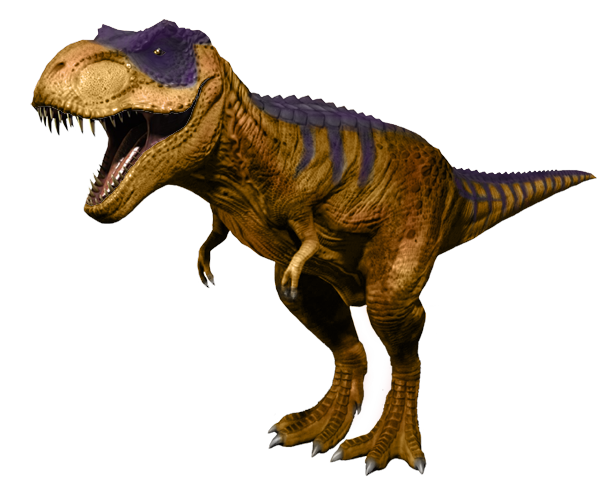 Now for the Avatars. As I mentioned above, Talon would become female, as his avatar was Keena. This would help to increase the female roster, which originally only consisted of Vertigo. Here's how the Avatars originally looked:
With some concept art to give an idea how they should look for the update:
Malyssa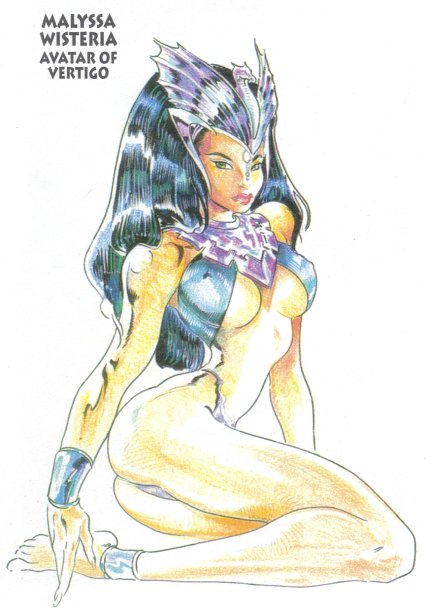 Kaze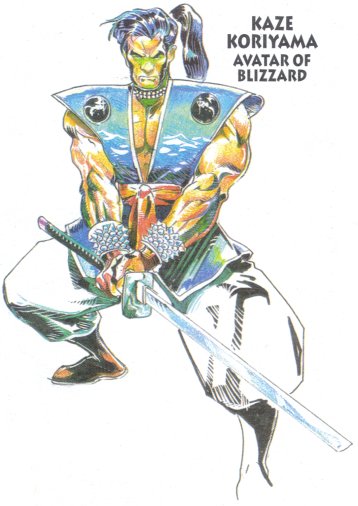 Keena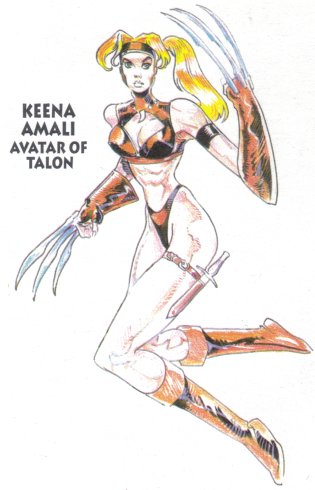 Shank
(top left)
Now for the new characters:

Deluge-Goddess of the Ocean-Avatar: Calypso

Art by RenDragonClaw & RedHeretic
Titanimus-God of the Forest-Avatar: Atlas

Art by manwith0name & RedHeretic
Archaeon-God of Time-Avatar: Balsafas
(the wise mage who imprisoned the Draconians)
(For Bigger View, Click Here: rodrigo-vega.deviantart.com/ga…)

Art by Rodrigo-Vega and Google

Rancor-God of War-Avatar: Rustam

Art from Primal Rage Wiki and Google

Alternatively, I like the name and color scheme of the spinosaur war god, Nergal. (Created by godofwarlover, and art by Scatha the Worm)
Gods Without Avatars (for the time being):

Throsti/Carrion-God of Greed

Created and art by OperaGhost21

Nefistel-God of Destiny

Created and
a
rt by Rodrigo-Vega
Xenar-God of Bloodlust
(Created by Deadpoolrus and art by Rodrigo-Vega)
Tanran-God of Gluttony
(Created by Mattkind, art by Scatha the Worm)
Terrorarc-God of Treachery
(Created and art by Deadpoolrus)
Triggerman-God of Deceit
(created by letsseeaction, art by TinTans)
So, there you have it ladies and gents, what I would do for a Primal Rage reboot. I'll be on the lookout for Avatars for the gods that don't have one. For more information on ALL the gods (except Triggerman), check out the wiki pages:
Virtuous Beasts:
primalrage.wikia.com/wiki/Cate…
Destructive Beasts:
primalrage.wikia.com/wiki/Cate…
And for an extra, LICH, Avatar of Necrosan (art by Elder-Of-The-Earth)
Y'all tell me what you think below.