Hey, everybody.
About a week or so ago, Neill Blomkamp, director of "District 9", "Elysium", and this year's "Chappie", posted some intriguing concept art on his social media platforms. Take a look: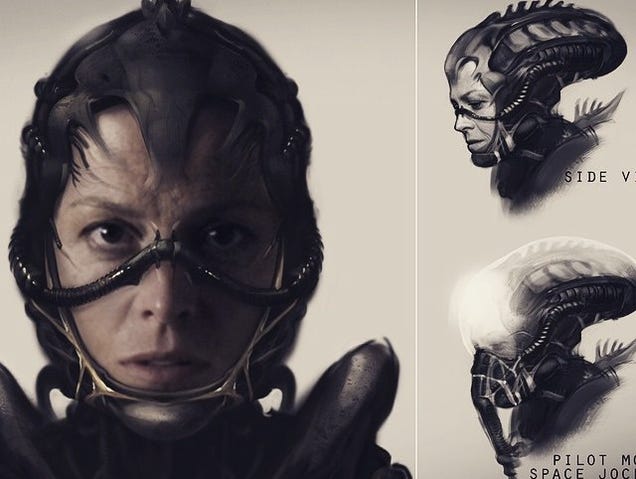 Blomkamp is rather cryptic in confirming whether or not this is just some AWESOME fanart, or if he actually made a pitch to the studio. If you ask me, Fox should pull a "Days of Future Past", and directly tie the "Alien" franchise in with "Prometheus". Going off this concept art, which shows the Weyland-Yutani Corporation in possession of the derelict craft from the original "Alien", they could find a way to make it the plot for the "Prometheus" sequel, and judging by the presence of Corporal Hicks, a sequel to "Aliens" as well. Here's how I'd do it:
Have the derelict not be the one from "Alien", but the craft from "Prometheus", with Shaw and David's severed head in cryostasis. The company, Weyland-Yutani, has found the craft, and are trying to uncover its secrets. Elsewhere, the Sulaco has been found by them too, and Ripley and Corporal Hicks (horribly mangled) are the sole survivors. At some point, Ripley and Hicks meet up with a revived Shaw and David (with a new body presumably), and uncover the company's insidious dealings with a new breed of Alien (the Deacon from "Prometheus" perhaps?). Throw in an appearance by a classic Xeno Queen, and an appearance by the Engineers (in search of their missing craft due to a distress signal), and I think we have a solid compromise between the aims of both the "Alien" films and "Prometheus".